Comedy Club - Hosted By Alistair Baldwin
Friday 17 September - 8:30PM
Hosted by TV writer and the Festival's funniest fly-in guest, Alistair Baldwin, join us for one hilarious, side-splitting hour of comedy featuring some of the best disabled comics you'll ever meet. There might even be a spot for you to share your best jokes, too… 
Alistair Baldwin is a writer, comedian, thought leader, disabled ingenue and sometimes blonde based in Naarm / Melbourne.
He has written for a number of TV shows, including ABC's The Weekly, Hard Quiz, Get Krack!n and At Home Alone Together.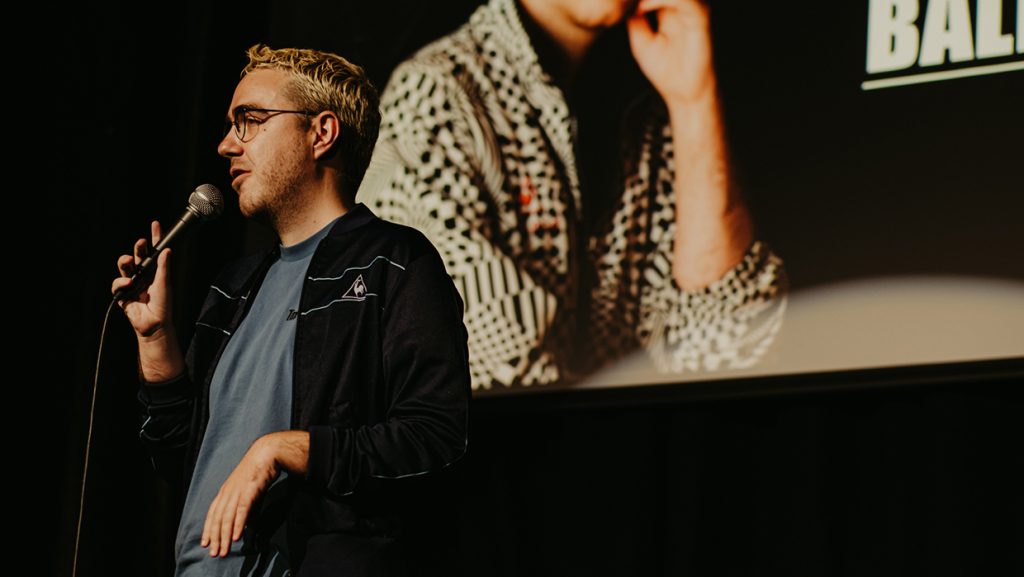 Tickets: $35
(+$5.00 transaction fee)
Venue: Diane Cilento Studio
Queensland Theatre
78 Montague Rd, South Brisbane QLD 4101
Date: Friday 17 September
Time: 8:30PM – 9:30PM
Host: Alistair Baldwin
Special guests to be announced soon.
Comedy Club
Friday 17 September, 8:30PM – 9:30PM