WEDNESDAY 15 - FRIDAY 17 SEPTEMBER
For the first time, Arts Access Australia is bringing Australia's annual forum on arts, culture and accessibility to Brisbane. Culturally ambitious, thought-provoking and industry-oriented, the 2021 Meeting Place forum will take place in conjunction with Undercover Artist Festival, running across three days of their four-day program. 
From 15 to 17 September, you are invited to discover the latest information and research affecting the arts and disability sector; engage in accessible workshops that develop practicals skills to progress your arts practice and career; network with like-minded people and uncover potential collaborative opportunities; and celebrate Deaf and disabled artists and their contributions to the rich tapestry of Australian culture. 
Vital to attend for any professional, stakeholder or organisation within the arts, culture and accessibility space, the Meeting Place forum is both disability-led and arts-led, with its program and governing principles led by a majority group of Deaf and disabled people working professionally within the arts and culture sector.  
Each year, Arts Access Australia holds Meeting Place in a different location to showcase leading accessibility practices and celebrate Deaf and disabled artists within the local arts and culture scene. The forum has previously been held in national cities such as Canberra; regionally, in Alice Springs; and internationally, in Berlin, Germany. 
Meeting Place 2021 is hosted by Arts Access Australia, the national peak body advocating for arts and accessibility, and delivered in partnership with Undercover Arts Festival.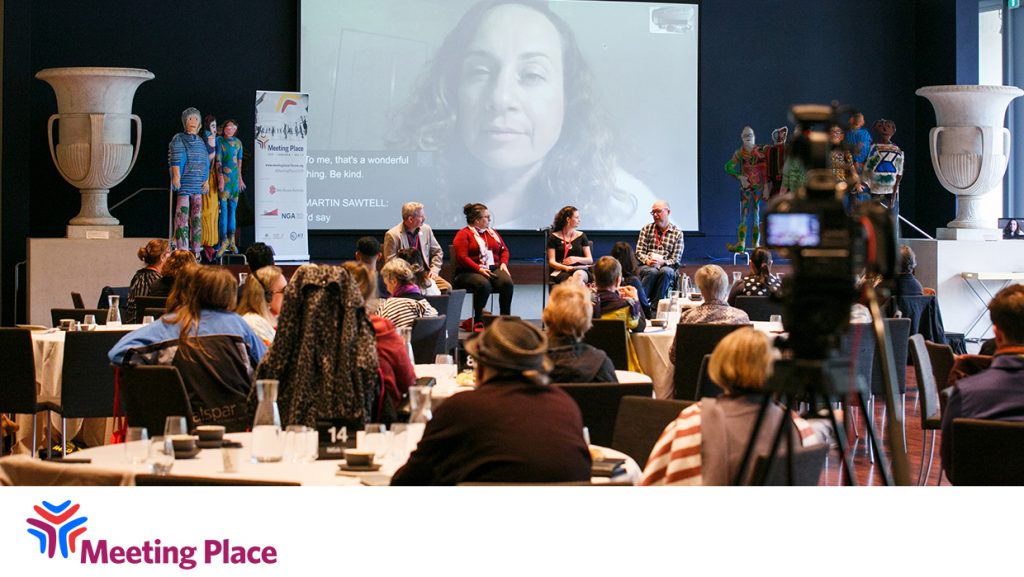 Tickets available soon via Meeting Place website.
Venue: Bille Brown Theatre & Diane Cilento Studio
Queensland Theatre
78 Montague Rd, South Brisbane QLD 4101
Meeting Place
Wednesday 15 - Friday 17 September