THURSDAY 16 - SATURDAY 18 SEPTEMBER
What is disability pride? What does it mean to be proud of our disabled identity? 
Inspired by the Disability Pride Wall in Footscray, Melbourne and led by Larissa Macfarlane, this visual art project will come to life throughout the Festival with the contributions of our incredible disability arts community.  
Perhaps you'll stay for a moment, or maybe a moment from a show you've seen has lingered with you and you feel moved to share your insight. Disabled and d/Deaf artists and audience members are invited to add their stories, and all are invited to witness this powerful moment where culture and community meet. 
Larissa MacFarlane is a visual artist and disability activist based in Naarm/Melbourne, on the lands of the Kulin nation. Larissa's arts practice encompasses printmaking, street art and a community art practice. She identifies as a proud queer disabled artist (she/they) and uses the experience of a 22-year-old brain injury to investigate Disabled culture, community, identity and pride.
In 2017, Larissa was the creative producer of Australia's first Disability Pride murals, leading 50 disabled artists to collaborate on a large scale paste up mural. One of these was dramatically thrown into the media spotlight after it was destroyed a week later on International Day of Disabled People. This Disability Pride mural was reinstalled as part of the 2018 Melbourne Fringe Festival.
She has since produced several more public disability pride themed murals as well as a short film that documents that first infamous mural, that was screened at several film festivals in 2019.
Larissa currently sits on the board of Arts Access Australia, as well as on several arts/disability advisory committees.
Jeremy Hawkes is a multi-disciplinary artist, writer and occasional performer with over 30 years' experience exhibiting extensively in Australia and overseas. He has a BA in Fine Art from SCU and post-graduate qualifications from RMIT and VCA.
He is passionate advocate and activist for people living with disability, particularly those in creative fields. His work in represented in many private and public collections and he is the recipient of a number of awards and prizes, most recently the Create NSW Fellowship and the Australia Council for the Arts Art and Disability Mentoring Initiative. In 2019 he attended residencies in both New York and Berlin, with a resulting exhibition at the Berlin Institute of Art.
In 2020 he worked closely with Dr Rachel Gadsden as part of a collaborative / mentoring project and exhibited 'Ingress' at Lismore Regional Gallery. Further digital / online exhibitions followed including 'Storm' at Bay Art Cardiff in the UK. His work explores corporeality, the body as a site of intersecting identities, evolution and contingency.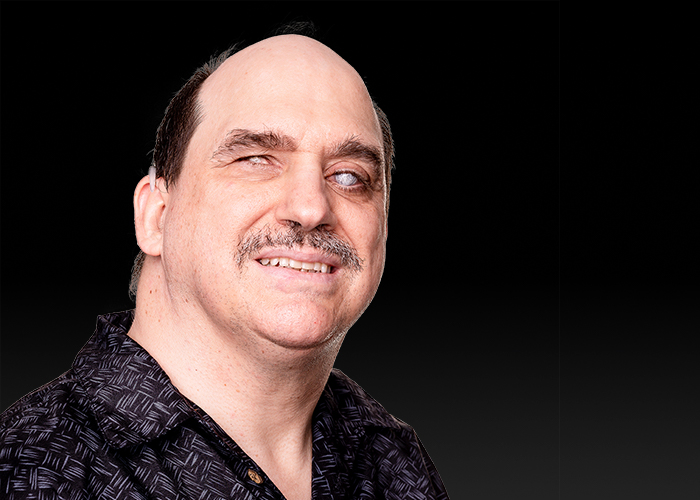 Brenden Borellini is the Ambassador and Artist in Residence at Crossroad Arts where he has been performing for close to a decade. He has collaborated on various projects as an actor, workshop facilitator, photographer and researcher. As Crossroad Arts' Ambassador and Artist in Residence, he has also travelled to Japan and the United States where he exhibited his 2D and 3D photographic works
Brenden was born profoundly deaf and lost his sight at the age of 9. He successfully pursued his education at the Special Education Unit for the visually impaired students at Cavendish Road High School in Brisbane and he became the first deafblind student to integrate into the community.
He then went on to study Sociology at the University of Queensland. He received the prestigious Young Australian of the Year Award for his achievements. Most recently Brenden received Mackay Regional Council's 2020 Australia Day Award for Arts and Culture.
Most recently Brenden performed in the first stage of development of Breathe In as part of An Unconventional Tour. He also accepted the David Bow Memorial Award from the Port of Mackay Rotary Club for Outstanding Community Service and held a solo exhibition Dancing with Ansel at a local cafe based on his photographic research trip to the United States. Additionally, his short film When Brenden met Hiroe has screened in international festivals.
Brenden also co-facilitated workshops for Crossroad Arts' C.R.U.S.H theatre making intensive alongside La Boite Theatre Company, Dancenorth and choreographer Dean Walsh. He delivered a Masterclass in 3D photography at Arts Ablaze conference/festival and participated in the Artsynergy event in regional Queensland. Brenden believes that it is very important for artists with disability to have access to opportunities that develop their artistic works to showcase their stories to the whole world.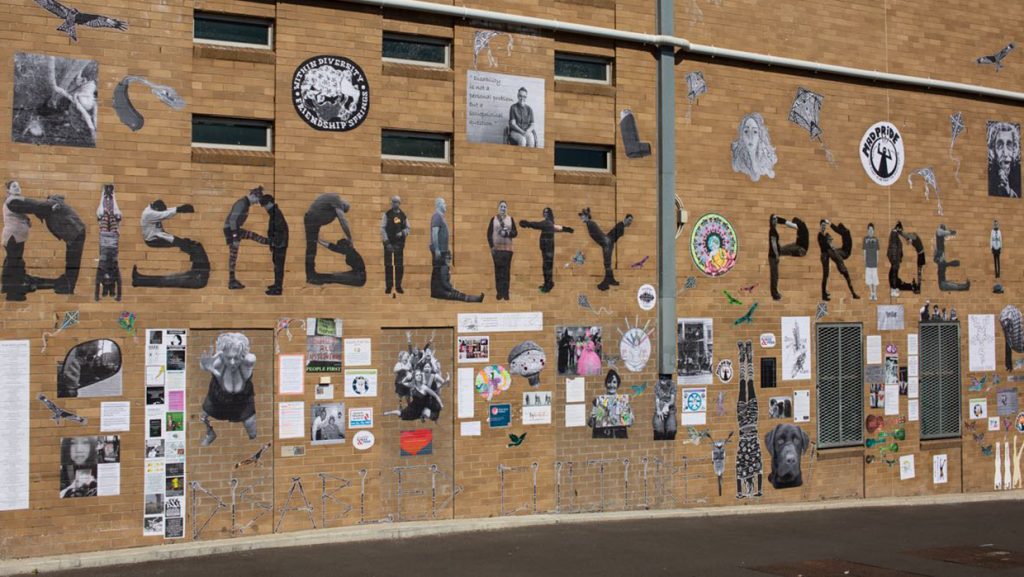 Tickets: FREE
Venue: Foyer, Queensland Theatre
78 Montague Rd, South Brisbane QLD 4101
Lead artist: Larissa MacFarlane
Artist: Jeremy Hawkes
Artist: Brenden Borellini