THURSDAY 16 SEPTEMBER - 7:00PM
Oliver Hetherington-Page hates Sheldon Cooper. Perhaps he protests too much because why else would his first one-man cabaret be so heavily obsessed with the lead character of The Big Bang Theory? Simple.
It's time to set the record straight – and what better way than with show tunes and stories? Oliver is an artist on the autism spectrum and he's constantly fighting against the stereotypes popular culture tells the world about the condition.
Authentic representation of autism stories on stage is the best way to defeat the Sheldon Cooper syndrome, according to Oliver. Sheldon is a science nerd. Oliver is a theatre kid. Sheldon is obsessed with trains. Oliver is hyper-fixated on musicals. Sheldon has a girlfriend. Oliver is desperately awaiting that Big Bang.
The No Bang Theory is a musical journey from dating disasters to diagnosis through #actuallyautistic eyes.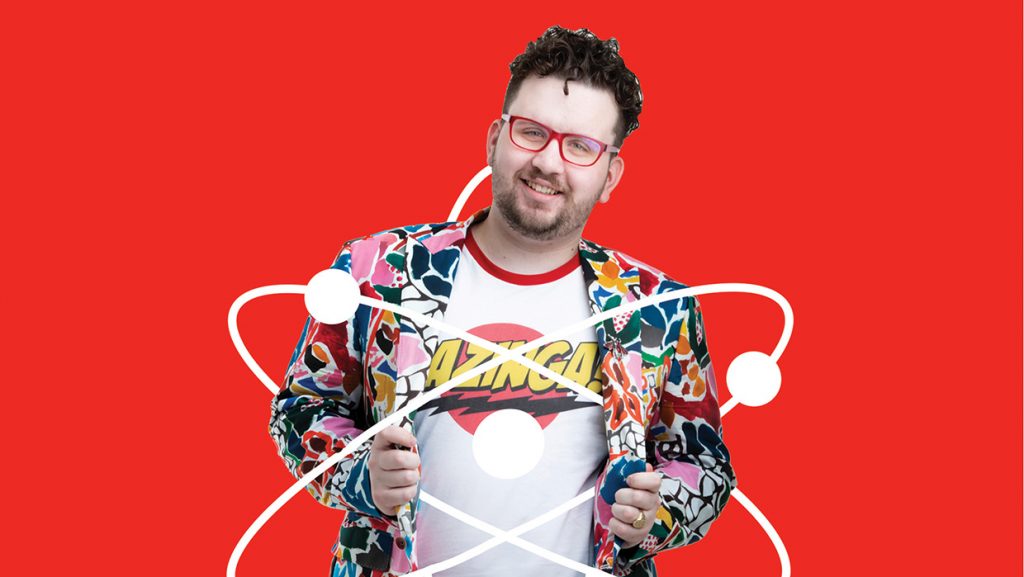 Tickets: $35
(+$5.00 transaction fee)
Venue: Bille Brown Theatre
Queensland Theatre
78 Montague Rd, South Brisbane QLD 4101
Date: Thursday 16 September
Time: 7:00PM – 8:00PM
Writer & Performer: Oliver Hetherington-Page
Music Director & Keyboard Player: Tim Forrester
Producer: Alex Woodward
Director: Lewis Jones
Choreographer: Sarah Stanke
Lighting & Sound Designer: Freddy Komp
Stage Manager: Kira Odger
Thanks to:
Scarlett Hetherington
The No Bang Theory
Thursday 16 September, 7:00PM – 8:00PM